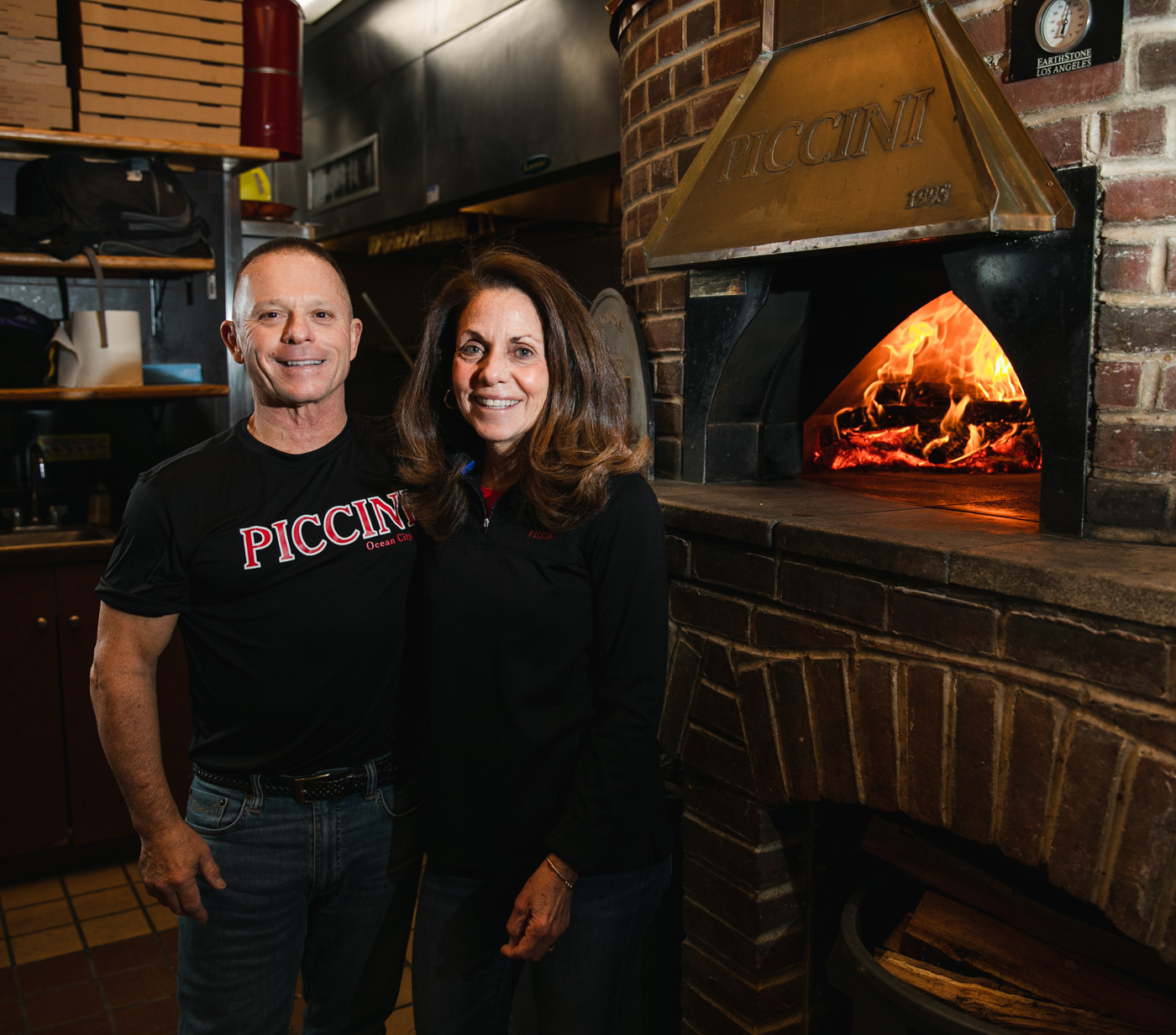 Janet and Tony Galante were born and raised in the area and have been involved in the local community throughout their lives. Janet grew up in Somers Point, part of the DiOrio family that has owned and operated the popular DiOrio's Circle Cafe since 1950. Tony is an Ocean City local. He came back to Ocean City after college, where he spent the next 34 years at Ocean City High School as a physical education teacher. Together in 1999, Janet and Tony purchased 13th Street Bikes and Bathhouse in Ocean City which they have owned and operated ever since.
When the former owners decided to sell Piccini, Janet and Tony were first in line to become the new owners and jumped at the opportunity! They took over in late 2018. They are excited to continue to Piccini legacy and build something with deep roots and strong community connections that their sons could one day take over.
"My favorite pizza ever!"
"I have been going here for years and I always get the pizza. Then, a couple weeks ago there was a dinner special for Chicken Parm so I thought I'd give it a try. It was great! Now I have a tough decision to make the next time I come in! :-)"
Lisa M. (via Google)
"Real wood fired pizza!"
"Creative gourmet pizza selections. More importantly, the Italian entrées are out of this world, and large. Can't go wrong giving them a try. You'll go back again."
Vincent (via Google)
"Awesome place to eat!"
"What an awesome place to eat! Friendly staff, outstanding quantity and quality of food! Delicious!!! You will not be sorry you stopped here to eat!! Fantastic!!"
Jim O. (via Facebook)
"Something for everyone!"
"Unique salads (winter and summer), pizzas and pastas. Fan favorites are the Hawaiian and cheeseburger pizzas. All come in a variety of sizes so you can try several. They offer a kids pizza that allows custom cheese and sauce assembly."
Jason (via TripAdvisor)
We're Open For Lunch & Dinner All Week
Dine-in available!
Daily: 11:30AM - 9:00PM
Last call for pick up 8:45PM
Now accepting credit cards!
FREE DELIVERY
Last call for delivery 8:30pm